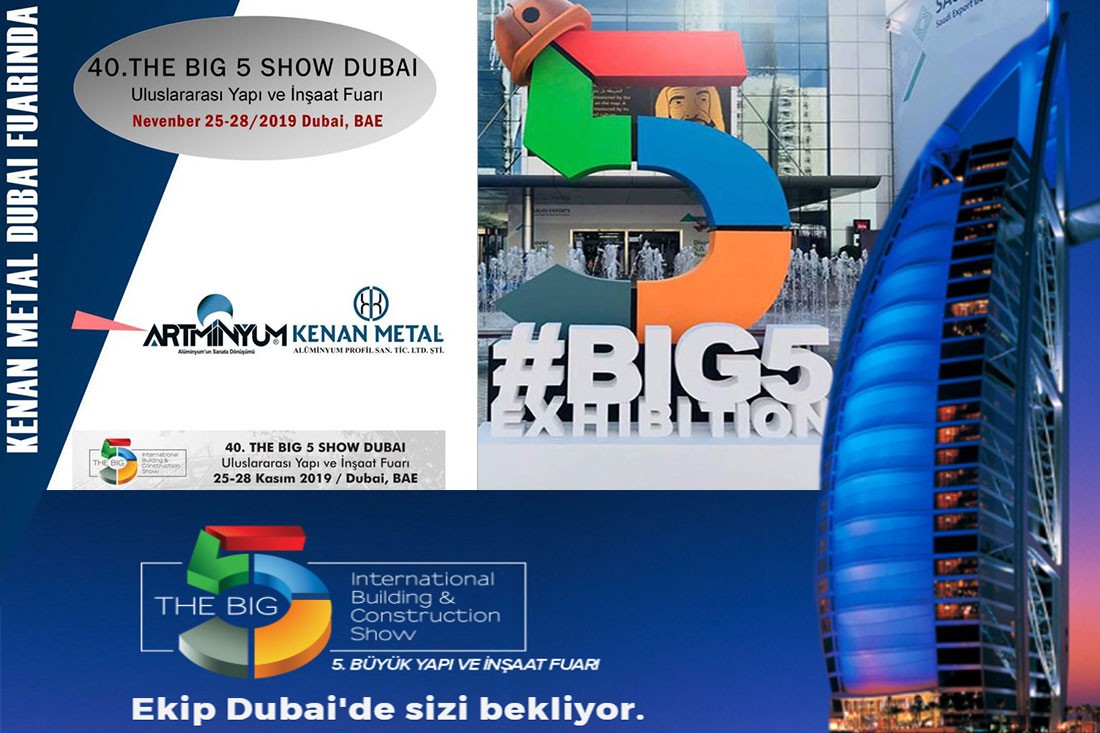 We Participate in the Dubai Building Exhibition
The 40th BIG 5 SHOW DUBAI, Exhibition of Turkish Export Products for the Construction, Building Materials, Construction and Construction Machinery, Heating, Cooling, Solar Wind Energy and Technologies Sectors organized by Tüyap at the Dubai International Exhibition Center with the support of the Republic of Turkey Ministry of Commerce from November 25 to 28, 2019 is an important trading platform that brings buyers and sellers together.
Exhibitions lead to the creation of the future in our region and the evaluation of business opportunities. THE40th BIG 5 SHOW DUBAI Exhibition also aims to create strong business partnerships by bringing together all stakeholders of the medical sector with a wide exhibition scope. The exhibition, which will include companies that have products and provide services in areas such as recreation, project design, contracting, construction, construction materials, mechanical, plumbing, and air conditioning, kitchen, bathroom and wet areas, infrastructure, prefabrication structural and Finishing Materials, electrical/electronic systems, landscaping, and recreation areas is set to become the sector's gateway to the Gulf countries.
We will also participate in the exhibition as Kenan Metal. We would be happy to see you, our dear guests, among us.