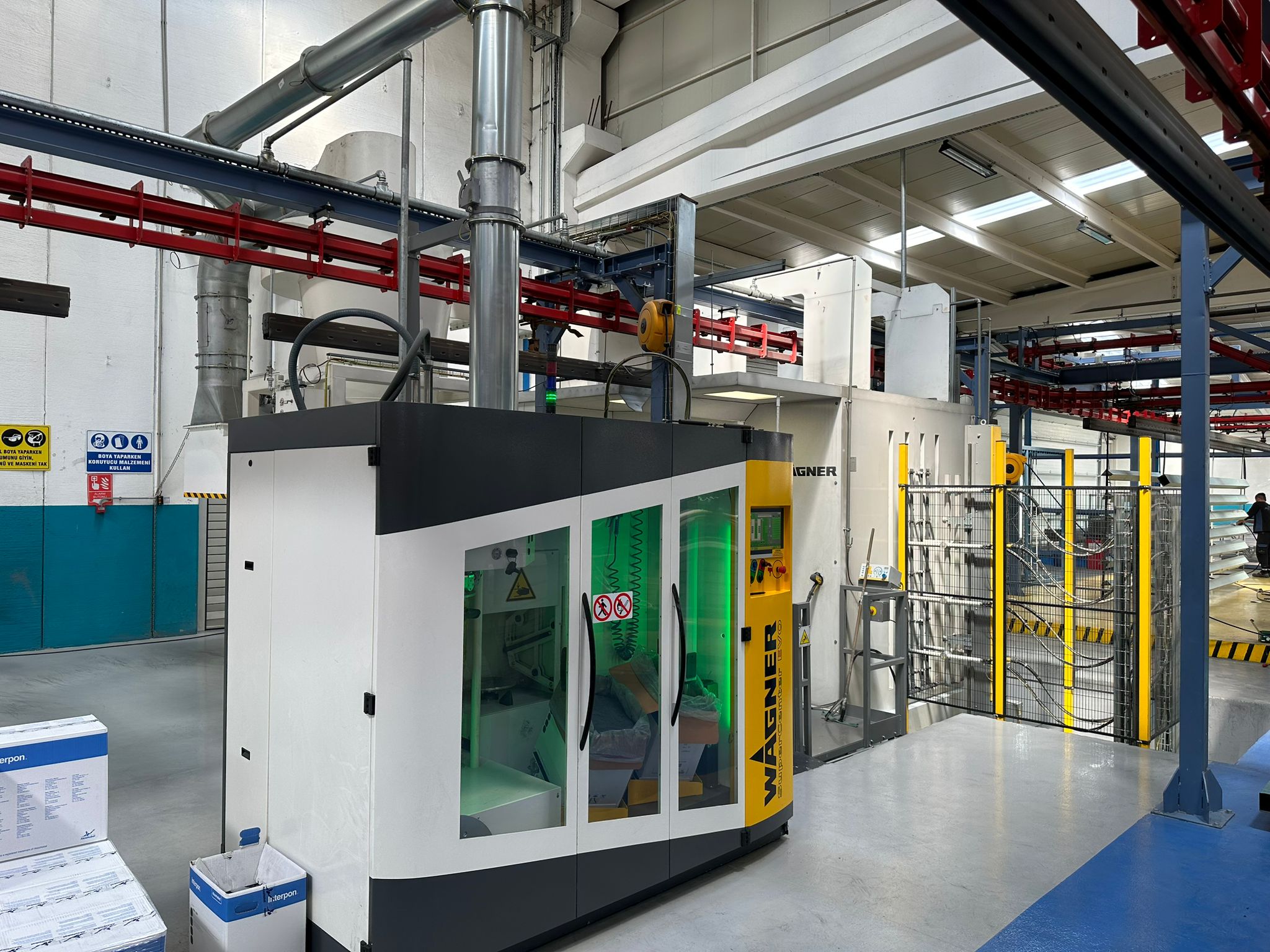 Paint Workshop
Kenan Metal is a prominent and strong name in the aluminum profile sector, but it also has a unique skill and quality in the final stages of the production processes. The most important part of these processes, the paint shop, forms the final stages of the production line and is vital for the final product.
Kenan Metal's paint shop prides itself on having the most advanced technologies and facilities in the industry. The 12-meter electrostatic paint line has a production capacity of 18.000 tons per year. This paint line is designed to meet the highest quality standards and provides Kenan Metal's products with a smooth and durable finish.
Our paint shop includes a "power and free" z-type electrostatic paint booth with a capacity of 12.000 tons and a tunnel-type electrostatic paint line with a capacity of 7.200 tons. These two paint lines ensure that painting processes are carried out at high speed and high quality. Together, they increase the total capacity of the paint shop to 20.000 tons per year.
Kenan Metal's paint shop performs all painting processes with the highest level of control and meticulousness. Each profile is carefully painted to achieve the best possible result. This ensures that Kenan Metal products have a durable and attractive appearance.
As a result, Kenan Metal's paint shop is one of the last and most important stages of the company's production process. The processes performed here ensure the perfect appearance and durability of the products. For this reason, our paint shop is an essential part of Kenan Metal's commitment to quality.