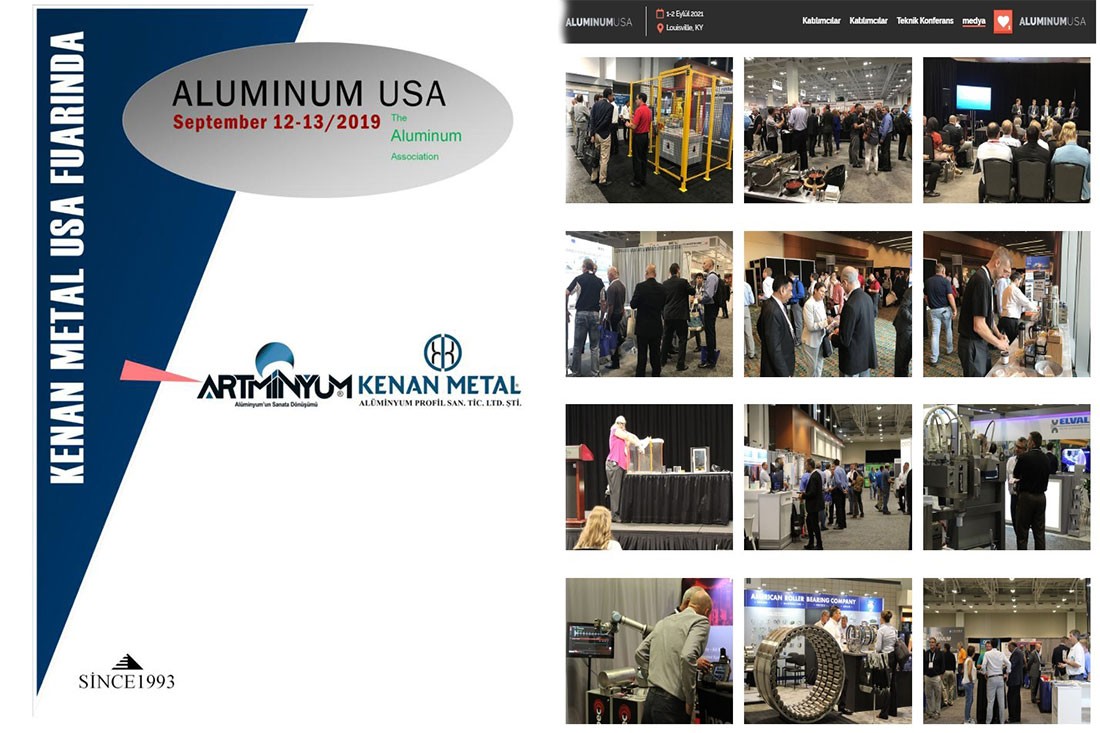 USA Aluminum Exhibition
Reed Exhibitions continued its event activities in one of the most important regions of the aluminum industry in the world with ALUMINUM USA after its third launch in the USA on September 13, 2019.
ALUMINUM USA serves as a platform bringing together the aluminum industry every two years. Approximately 1,500 industry professionals, including decision-makers on aluminum production and processing, distributors and industry associations, raw materials, semi-finished and finished products one of the leading suppliers of surface treatment and aluminum, and machine, and plant manufacturers are seeking new solutions and technologies.
Kenan Metal at USA Fair
Kenan Aluminum is one of the leading aluminum factories in our country, which continues to produce high-quality aluminum profiles with increasing standards every day. Making production with the principle of absolute customer and employee satisfaction, Kenan Aluminum develops awning pergola with a modern vision that meets the current and future expectations of different sectors such as construction and private profile, adopts environmentally friendly production systems, and constantly renews itself by monitoring global interactions.